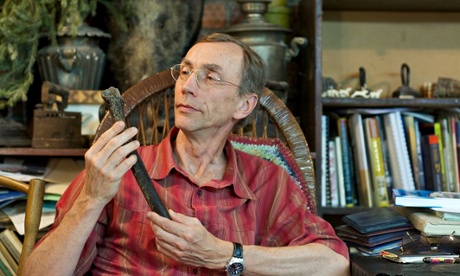 Neanderthal DNA specialist Svante Pääbo examines the anatomically modern human femur, found near Ust'-Ishim in western Siberia.
Photograph: Bence Viola/MPI EVA
Thoroughly modern humans interbred with Neanderthals - life - 22 October 2014 - New Scientist
A little more light was shed on the fascinating human story the other day when an international team from America, Asia and Europe led by Svante Pääbo and Janet Kelso of the Max Planck Institute for Evolutionary Anthropology, Leipzig, Germany, published their findings from the DNA sequenced from the oldest human fossil so far. And the picture is emerging of not only several periods of interbreeding between fully modern humans and Neanderthals but that there may have been several waves of modern human migration out of Africa and into Euro-Asia, not all of which were successful in the long run.